Bajirao Mastani's new still featuring Ranveer Singh, Deepika Padukone and Priyanka Chopra will make you impatient for the trailer!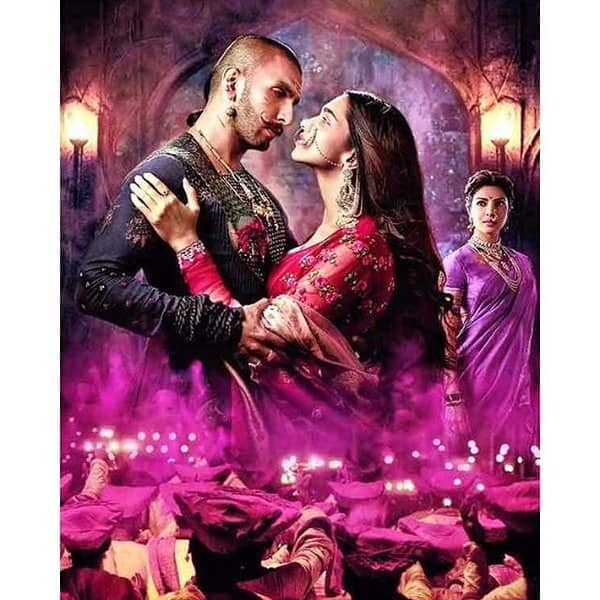 How passionate are all three looking in this above picture?
Sometimes I wonder how Deepika Padukone manages to look THIS beautiful with all her co-stars! I mean just think about it! She looks magical with Ranbir Kapoor and equally also makes us go weak in the knees, every time she romances her real life beau Ranveer Singh onscreen! Ram Leela then, Bajirao Mastani now- DP is never short of love and you can clearly see that in the above picture! So deep, so intense..
However, Bajirao Mastani is not just about DP-Ranveer's flawless chemistry! Although we agree they play the titular role of Bajirao and Mastani, but Priyanka Chopra's portrayal as Kashibai too seems to be drawing some major attention! Didn't we all just love her in the teaser of the film? And to top it all, how can we forget her radiant performance in the Pinga song?
Talking about the passionate love story, director Sanjay Leela Bhansali said,"Bajirao Mastani is extremely close to my heart; one that I have lived with for several years
.
Though it is a story of a Maratha warrior, it's a love story that will resonate with lovers across the globe. Love after all is a universal emotion." Well, we totally second his last line there! The much awaited trailer of Bajirao Mastani is all set to hit the web tonight! Let's see if Bajirao and Mastani's love actually manages to win our hearts or no! What do you think? Watch the teaser below and do come back to BollywoodLife for more updates on this film that's releasing on December 18!