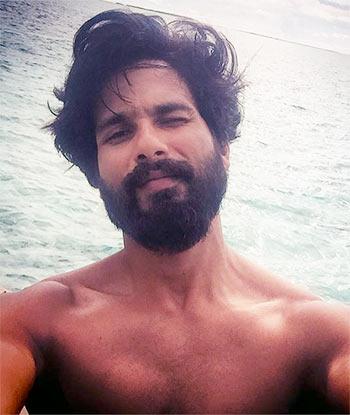 Shahid Kapoor logs his activities with his nonstop selfies!
I
f you thought only women are obsessed with photographs, just have a look at Shahid Kapoor's Instagram feed!
Of all the pictures he has shared on his profile, most of them are selfies.
There are selfies with the actor doing his daily activities, giving you a great view of his starry lifestyle.
Here's a look at some of them.