If Hollywood celebrities planned on giving Bollywood celebrities Christmas gifts, these would be ideal!
Wouldn't it be fun if Hollywood celebs gift something awesome to B-townies? Read on to find out what it would be like…
One of the most awaited holiday seasons of the year, Christmas is one such celebration that everyone looks forward to! Now I'm not gonna bore you about why and how Christmas came into existence expect for the fact that it is Jesus Christ's birthday. Well, birthdays and gifts go hand in hand and therefore enter Santa Claus! We all like gifts and especially from Santa. Well, not really Santa but let's go with the myth now, shall we? Yes, so gifts! Well, Bollywood celebrities are also like one of us when it comes to gifts and Santa and hence popped this thought in my head that if Hollywood celebrities ever decided to gift Bollywood celebrities any Santa gifts, what would it be? Well, my conscience tells me that maybe it could be these! So wait no more, red on!
Johnny Depp to Ranveer Singh
Hollywood's mad hatter Johnny Depp gifting Ranveer Singh a hat would be the perfect present, don't you think? Ranveer likes hats and well Johnny's character in Alice in Wonderland is the mad hatter! Get it? Get it?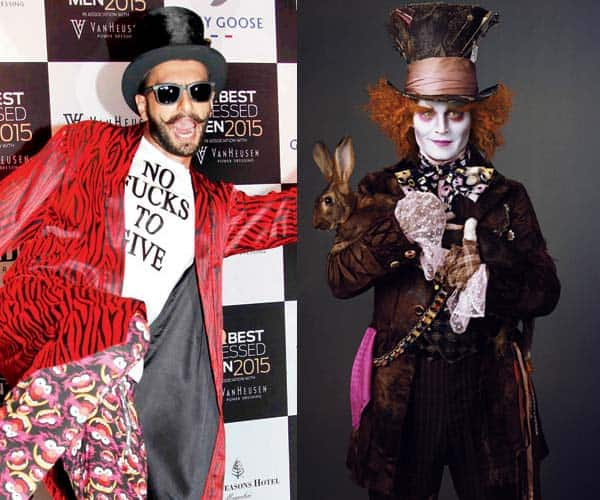 Tom Cruise to Shah Rukh Khan
SRK has always been called Bollywood's Tom Cruise and well, I sort of do agree to that point. So what better Santa than Cruise himself? And you know what he should gift Shah Rukh? Those electromagnetic gloves that featured in Mission Impossible 4: Ghost Protocol! Why you ask? Because that would complete his Baazigar stunt where he wore magnetic boots. He'd be our very own Spiderman!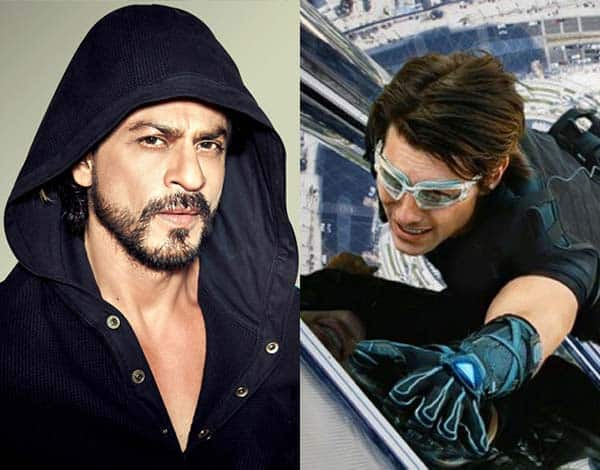 Anne Hathaway to Sonam Kapoor
Wouldn't it be cool if Hollywood's princess Anne gifts Bollywood's princess Sonam a tiara of all things? Well, Anne is Prince Mia Thermopolis Renaldi after all and Sonam is princess Maithili!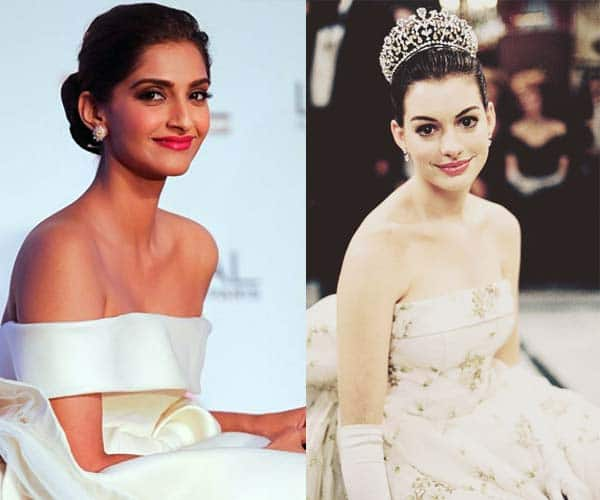 Andy Serkis to Salman Khan
Andy Serkis aka Gollum of The Lord of the Rings could in fact gift Salman the one ring! Hint: Salman should get married soon! Get it?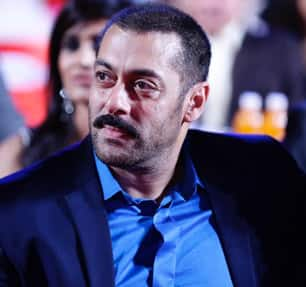 George RR Martin to Anurag Kashyap
Well, knowing the creator of Game of Thrones and his love for twisted fiction and knowing filmmaker Anurag Kashyap's realistically brilliant filmmaking, Martin should maybe give Kashyap the copyrights of Game of Thrones, don't you think? It would have the same GoT twists in an Indianised form!
Lady Gaga to Kangana Ranaut
Gaga sure is the quirkiest dresser of Hollywood and let's face it, so is Kangana. Even though it is eccentric at its best, we still love 'em! So maybe Lady Gaga should gift the Queen actress her outfits because Kangana would do good justice to them.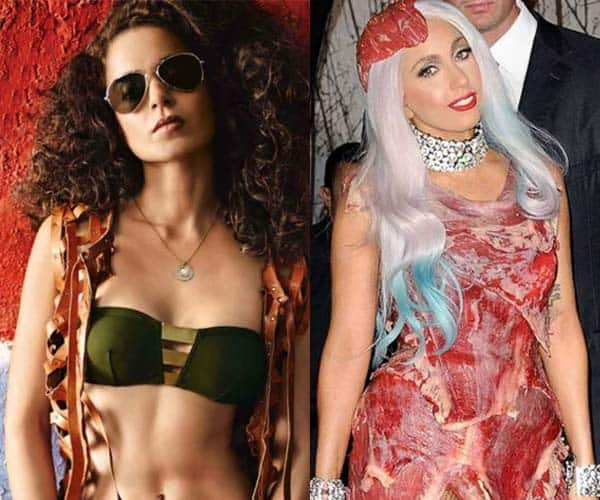 George Lucas to Akshay Kumar
If you guys don't know yet, Akshay Kumar will be starring in Enthiraan 2 as the villain. Don't you think the Dark side should be with him? Well dear Lucas, maybe the lightsaber would do the trick and help Akshay train himself further more as he preps up for his negative role!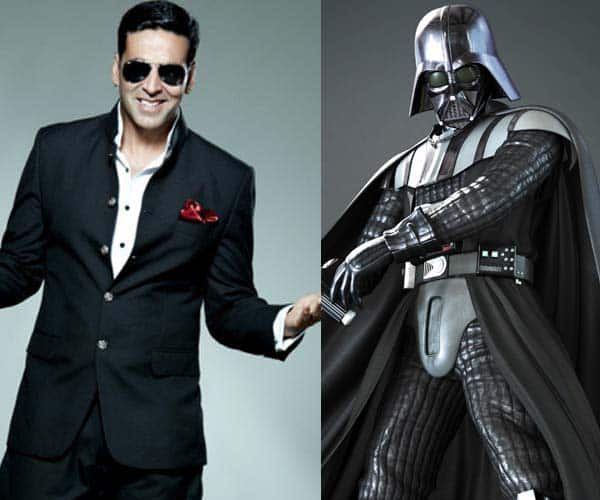 Sandra Bullock to Priyanka Chopra
The Quantico beauty already has the Sexiest Asian title in her kitty but did you guys also know that she is the friendliest actress in Bollywood? With Sandra Bullock playing an undercover in Miss Congeniality, it would be quite awesome if the actress gifted the Miss Congeniality title to this Bollywood babe, right?
Bradley Cooper to Hrithik Roshan
Being such look-alikes these two, we're already quite satisfied but imagine if they had to come together to share a platform? The estrogen charged ladies in the room would swoon like anything! So yeah, if Bradley had to gift his doppelganger Hrithik a gift, the smart drug, NZT -48 of his film Limitless would be super cool, don't you think?
So this is just a fun feature and in no way disrespects any celebrities so try and enjoy it instead of holding onto offenses. Also, wish you all a very Merry Christmas!