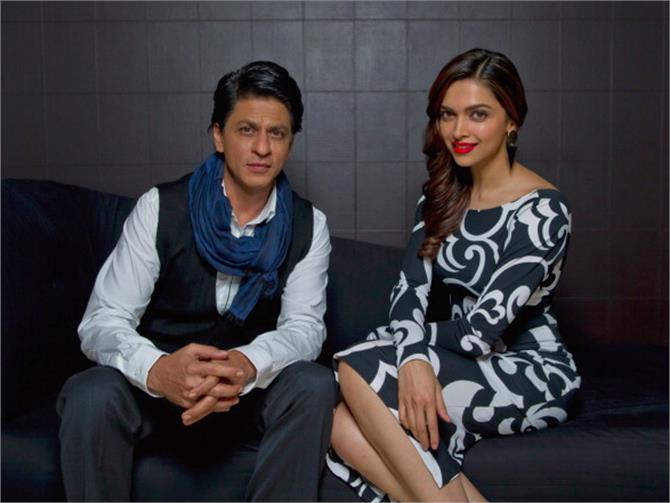 Shahrukh Khan, Deepika Padukone was launched eight years ago and is now at the box office superstar 'Dilwale' and actress 'Bajirao Mastani' and from this point of the competition is to be passionate actress Shah Rukh that he will miss the day of the release.
Interestingly, SRK-Deepika's "Om Shanti Om" faced Sanjay Leela Bhansali's "Saawariya" in 2007 and this time it is the other way around as the filmmaker has teamed up with the actress for "Bajirao Mastani".
"I am definitely going to miss Shah Rukh on that day. Eight years ago, it was a very special day when I started my journey, my career. So, the feeling is there that I will miss him as he is part of some other movie.
"But having said that, we both are doing very different films. As an audience it is very exciting that we will get to see two such different kinds of movies," Deepika told PTI.
"Bajirao Mastani", also starring Ranveer Singh and Priyanka Chopra, tells the love story of Maratha warrior Peshwa Bajirao and Mastani. The movie, an adaptation of the book "Rau", evoked controversy after the descendants of Bajirao and Mastani objected to some songs and alleged distortion of facts.
While Deepika feels producers and the director are the "right" people to comment on the issue, she says as an audience she accepts a film for the way it is.
"As an audience's point of view, I am very accepting of the films the way they are. When I go to the theatre as an audience, I don't challenge anything or question anything. I watch the movie and then base my opinion on that."
First "Piku", "Tamasha" and now the upcoming "Bajirao Mastani", it has surely been a great year for the 29-year-old actress but what gives Deepika a sense of achievement is being the only woman in the top 10 Forbes India list (2015), which is a compilation of top earning celebrities of India.
"My exact thought was that this is a great (message) for women across the world. I have to admit that I do feel a sense of achievement on behalf of all the women that I made to the list. We usually see men topping that list, so in that way it is an achievement for me," she said.