SRK Birthday special: 13 times when Shah Rukh Khan proved that he can do more than a Raj or Rahul!
Enough accusing the man of not experimenting with his films!
Shah Rukh Khan turns a glorious 50 today. The man who is always called as the eternal lover boy, the man with enough charm to woo a woman with just his dimpled smile, has not let the years come in the way when it comes to pleasing someone!
Even when it comes to his films, Shah Rukh Khan is most popularly known for his romantic avatars like Raj in Dilwale Dulhani Le Jayenge and Rahul in Dil Toh Pagal Hai and Kuch Kuch Hota Hai. However, these roles have often landed King Khan in accusations by his detractors of not experimenting with his roles. The actor even spoofs himself and his romantic avatars in various stage shows and his own films like Om Shanti Om and Chennai Express.
However, if you observe his filmography carefully, you will realise he has done much more than a Raj or a Rahul. Agreed, his recent roles cater to his larger-than-life screen presence, but his upcoming films like Raees and even Fan (Yes, he plays himself, but the film is more than that…) show he is willing to experiment with his roles.
Anyways, lets look at his past films and pick up 13 different ones where he was just more than a Raj and a Rahul, and I mean, not just by the name. Please note that not all the below roles have hit the bullseye!
Mohan Bhargava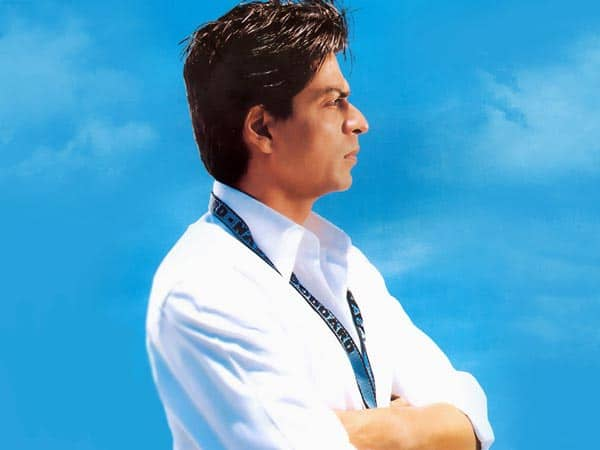 Film
: Swades
Easily, one of Shah Rukh Khan's most iconic roles in a film that deserved much better that its much dismal box office performance. For the first time, there was an unanimous agreement that King Khan hasn't played himself, but was purely Mohan Bhargava, a NASA scientist who decides to light a bulb in a desolate village! It was a crime that he didn't get the National Award for his subtle performance (it went to Saif Ali Khan for Hum Tum!)
Kabir Khan
Film
: Chak De India
After the poor box office performance of Swades, many thought Shah Rukh Khan would stay away from the off-the-beat roles. But he proved everyone wrong, when he took on the role of the tainted but determined coach of a poorly performing women's national hockey team, and makes them win the World Cup, without romancing a single player!
Kishanlal/The Ghost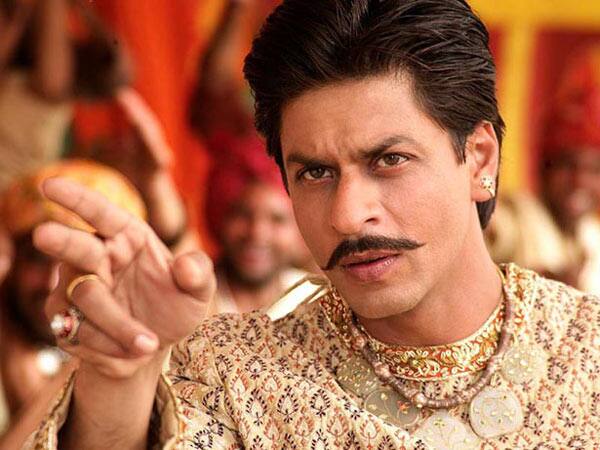 Film
: Paheli
Shah Rukh Khan plays a double role in a film, that requires him to use the peculiar Rajasthani slang. Both roles are different as chalk and cheese, with one being a wimpy, obedient trader who puts prioritise business over consummating his marriage, while the other is a ghost who gets infatuated by the pretty bride and takes on the form of the boring husband. And in both roles, he is equally charismatic and charming.
Lalit Kumar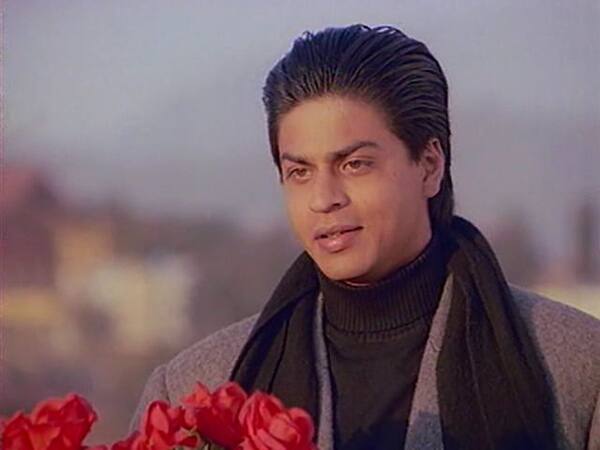 Film
: Maya Memsaab
Though SRK stays away from kisses and stuff, (with the sole exception of Jab Tak Hai Jaan!), Maya Memsaab, Bollywood adaptation of the classic Madame Bovary, had him performing his most explicit lovemaking scene with Deepa Sahi, that involves nudity! He plays a carefree young man obsessed with a much older and married woman, and gets into a passionate extra-marital affair that spirals out of control.
Don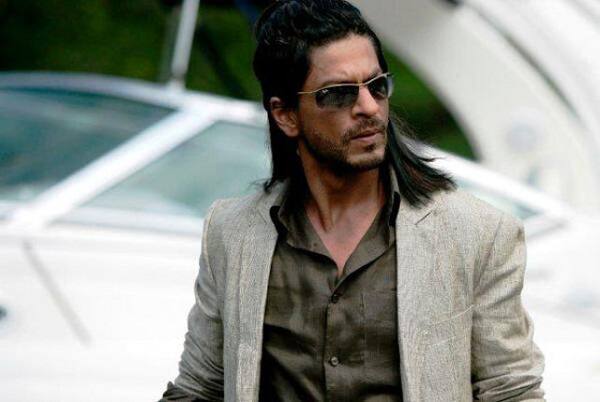 Film
: Don/Don 2
Though many prefer his SRk in his romantic avatar, I always love to see his more wicked side as in Don. I think even SRK prefers these kind of roles, as he gets into his most scenery-chewing mode with enough swagger and perfect one liners thrown now and then! This is Shah Rukh Khan at his coolest!
Amjad Khan
Film
: Hey Ram
Though he only appeared in three scenes and a song, Shah Rukh Khan gave one of his most underrated performances as a Muslim but Gandhi sympathiser in this Kamal Haasan directorial. His death scene in the film is one of the most hard-hitting scenes in the film that changes the curve of the narrative.
Ajay Sharma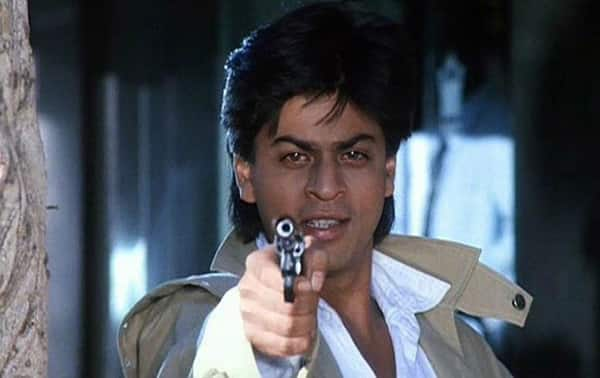 Film
: Baazigar
In the '90s, if you ask any leading heroes whether they are ready to throw a girl from the top of a building and kill her, many would balk at the thought. Not SRK, as he takes on the role that brought him the much needed superstardom, only because he thought different! he went on to do more negative roles in Darr and Anjaam (for which he won the Best Villain award) an even Duplicate, but here is where it all started! After, all he is the first Bollywood actor who has glamourised the concept of doing a negative role!
Max Dias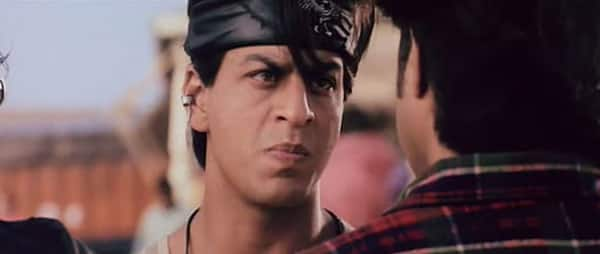 Film
: Josh
In the Bollywood reinterpretation of West Side Story, Shah Rukh Khan plays the leader of the Eagles gang, with cool earring a Goan accent, who is more interested in breaking his rivals' bones, than romancing Priya Gill. And above all, he and Aishwarya Rai Bachchan are twins!
Rizwaan Khan
Film
: My Name is Khan
Though Shah Rukh Khan got to romance with his favourite heroine Kajol (okay, fine… our fave!), this was the most untypical SRK-Kajol romance ever in most atypical Karan Johar film. Why? 'Cos Shah Rukh Khan plays a man afflicted with Asperger's Syndrome, who goes on a countrywide tour across US, so that he can meet the President and say to him that he is NOT a terrorist! One of SRK's best beformances ever, he proves once again that even in a love story, he can be more than just a Raj!
Emperor Asoka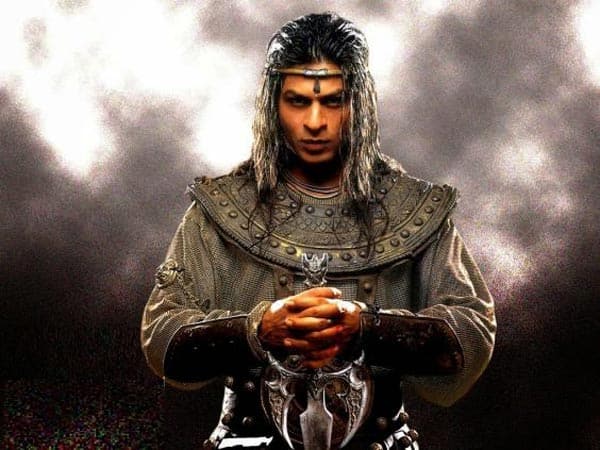 Film
: Asoka
The only historical in SRK's career, Asoka, though beautifully made, is not a masterpiece by length. It's a convoluted, romanticised version of one of the most famous (yet bloodthirsty) rulers in India who later converted to Buddhism, and Shah Rukh Khan was often accused of being miscast in the role. Yet how many mainstream actors can boast of doing a historical?
Ram Jaane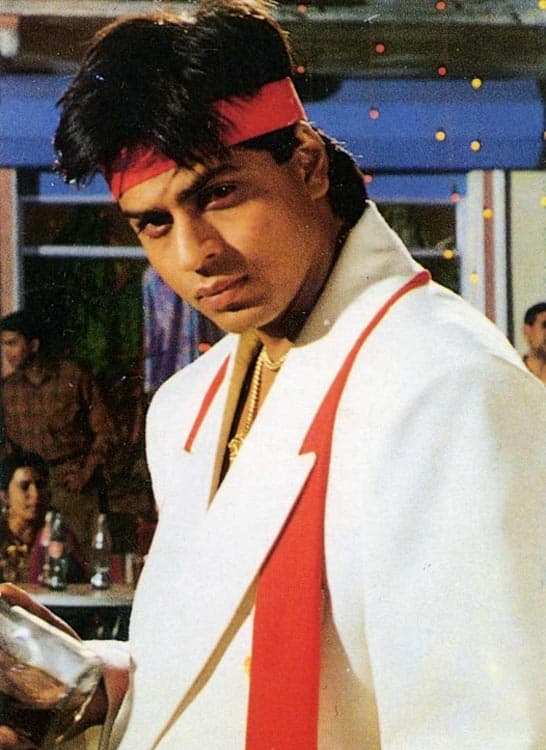 Film
: Ram Jaane
This may be one of the cheesiest entries in the list, but do remember SRK won his first Screen award for the Best Actor in this! With a tapori slang and deliberately done hammy performance, it is impossible not to root for SRK when you have Vivek Mushran at the other end!
G.One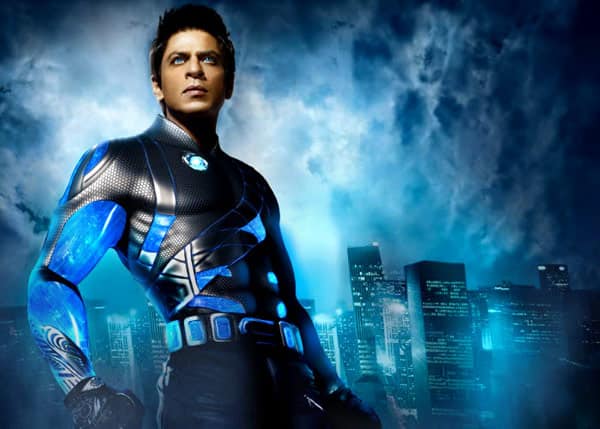 Film
: Ra.One
Though this is one superhero movie we would rather not remember, SRK did put his resources and energy in making a technically sound film, which we would never blame for its special effects. Only if they would have just worked around the script…
Jai Singh
Film
: Shakti: The Power
Shah Rukh Khan played a extended cameo of a vagrant in this rustic version of Not Without My Daughter, where he plays saviour to Karishma Kapoor and her son in the second half, when she is trying to escape from her father-in-law's goons. He is best remembered for his item song with Aishwarya Rai Bachchan, and his long tedious death scene which never seemed to end, as if the director never wanted to let go off their only star attraction!