Sanjay Leela Bhansali to remake Subhash Ghai's Khalnayak?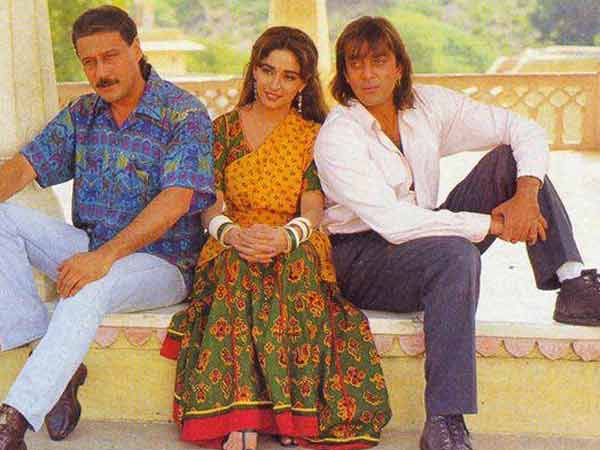 Looks like Subhash Ghai is in demand around filmmakers!
Earlier it was his 1983 Jackie Shroff-Meenakshi Sheshadri starrer, hit film, Hero that caught actor turned producer, Salman Khan's fancy and 1989 Anil Kapoor-Jackie Shroff starrer, Ram Lakhan, whose rights were bought by Karan Johar. And now, veteran filmmaker, Sanjay Leela Bhansali has expressed his will to revisit his 1993 blockbuster Khalnayak! But wait up there, Ghai has been approached by several filmmakers to buy the rights of his Sanjay Dutt-Madhuri Dixit starrer. The Black director, however, is not the kind to let go things as he offered Rs 9 crore to Subhash Ghai to buy the rights of the film!
Earlier, Salman Khan bought the rights of the film Hero for close to Rs 7 crore and Karan Johar bought Ram Lakhan's rights for around Rs. 5 crore and looks like now, the veteran director will be selling his Khalnayak rights to Bhansali for Rs. 9 crore. The Khalnayak maker was however, quoted saying, "Many producers have approached me for the rights of Khalnayak. Sanjay also expressed his wish to remake the film. We had to negotiate the price. But he got busy." So would Sanjay Leela Bhansali be Subhash Ghai's ultimate choice to remake his blockbuster film?
While the buzz around the topic is rife, when asked about casting for the remake of his film, Ghai had no suggestions. He said, "Once I sell the rights of my film, I don't interfere. I sold the rights of Hero to Salman Khan and Ram Lakhan to Karan Johar too. They are all filmmakers and know how to modernise the film."
Well, we sure are excited to know what the final verdict on this topic would be and if Sanjay Leela Bhansali would get the rights. Oh and not to forget, who would we see fill in the shoes of Sanjay Dutt and Madhuri Dixit! Who do you think would be the absolute pair double for the Khalnayak cast? Let us know in the comments section below!