No Cameo For Shah Rukh Khan in Dhanak, Confirms Director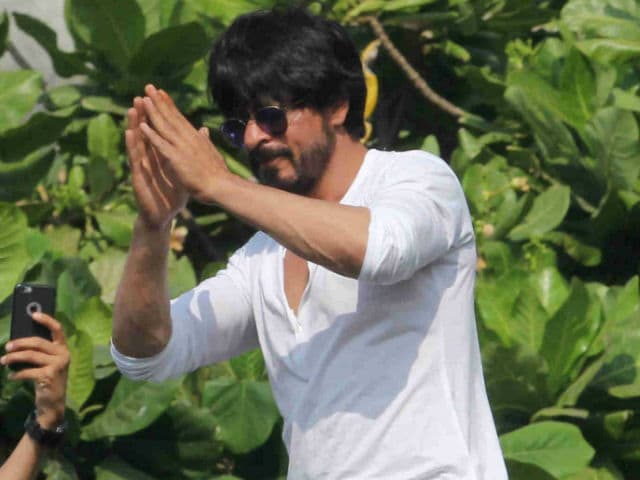 "No, Shah Rukh is not there in the film. That's just a rumour that got started. I would love to make a film with him, no plans as of now but who knows," said National Award-winning director Nagesh Kukunoor, whose Dhanak was honoured at the 65th Berlin International Film Festival
National Award-winning filmmaker Nagesh Kukunoor has revealed superstar Shah Rukh Khan is not making any guest appearance in his upcoming film Dhanak.

Shah Rukh was reportedly roped in for a cameo in the film which chronicles the life of two siblings - a young girl who is determined to have her blind brother's vision restored before his ninth birthday.

"No, Shah Rukh is not there in the film. That's just a rumour that got started. I would love to make a film with him, no plans as of now but who knows," Nagesh told PTI. (Also Read - Full Disclosure: 9 Secrets Shah Rukh Khan Revealed About Himself)

The movie, set in Rajasthan, was honoured at the 65th Berlin International Film Festival with The Grand Prix of the Generation Kplus International Jury as the best feature-length film. It also received a special mention from the kids' jury.

It was premiered at the recently concluded Jio MAMI 17th Mumbai Film Festival and the director said that he is happy with the response.

"The premiere of Dhanak was exciting as this was the first time the festival had a 'Half Ticket' section. I was also excited because we haven't shown the movie to the Indian audience so far. It has traveled festivals across the world, but this was the first time in the country. It's always fun to see kids react to it. They were clapping and smiling, so that was enjoyable," he said.

Dhanak is scheduled to release in January 2016.