New Song by Bollywood Singer to Greet PM Modi in UK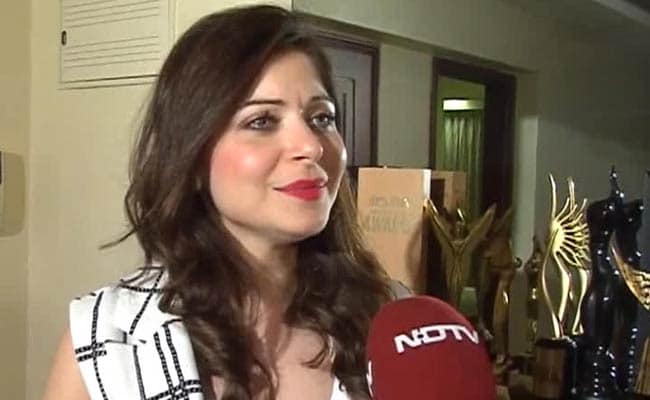 London: Prime Minister Narendra Modi will be greeted on his maiden visit to the UK by a peppy new song by popular Bollywood playback singer Kanika Kapoor which will highlight the friendship between the two countries.

'Hello Namaste' has been described as a "festive upbeat Hinglish" number which highlights the UK-India friendship.

Keerti Mathur, the song's music producer, said: "Easy to sing along, this retro feel song with a nostalgic 'Ye Dosti' (Sholay) start and an upbeat Bhangra end will be performed by Kanika Kapoor live at Wembley Stadium next week and is a perfect way to mark this iconic moment which will go down in history."

The singer shot to fame by singing Baby Doll for Sunny Leone in Ragini MMS 2, last year.

"The song celebrates the unbeatable combination between the UK and India and a new relationship between the two counties. Marking the biggest community reception for any foreign elected leader on British soil, and themed 'two great nations, one glorious future'," organisers Europe India Forum (EIF) said in a statement.

The song was unveiled at a "Hi Chai!" event in central London yesterday, one of nearly 35 such promotional events being held over high tea up and down the UK in the lead up to Modi's arrival.

"The Hi Chai! events celebrate the 'Indian Dream' - one where a tea boy can make it to be the Prime Minister of a leading global power. The chai events also give members of the Indian Diaspora a chance to submit ideas on what they would like to hear Prime Minister Modi say at Wembley Stadium," EIF added.

PM Modi lands in London on Thursday and is set for a series of events alongside his British counterpart David Cameron.

A visit to Downing Street and Parliament Square to pay tributes at the Mahatma Gandhi statue and an address to the British Parliament are among some of his political engagements.

A lunch hosted by Queen Elizabeth II and a visit to the Tata Motors' owned Jaguar Land Rover (JLR) factory in Solihull are among some of his other engagements during the packed three-day schedule, which will also include unveiling a new Ambedkar memorial in north London.

The centrepiece of the much-anticipated visit has been highlighted as his address to a 60,000-strong largely Indian Diaspora audience at Wembley Stadium on November 13.