Ahem! Shah Rukh Khan just got a LOVE BITE as his belated birthday gift – view pic!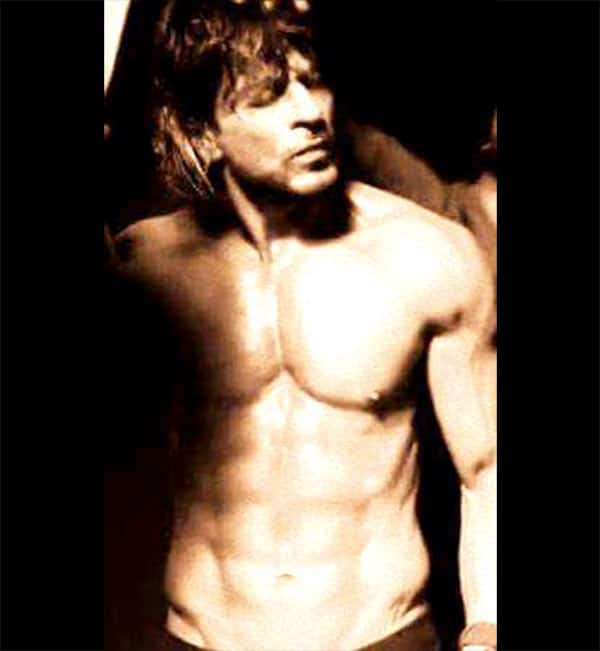 You won't believe until you check out the picture. Read on…
So
Shah Rukh Khan's 50th birthday
celebrations have come to an end and he's back to shoot life. He left for Goa the very same night of his birthday, to wrap the last schedule of
Rohit Shetty's Dilwale
. But much did we know that on reaching Goa, he would get this BIG love bite on his hot bod. Yes! This happened. SRK has got the mark on one of the ridiculously sexy portions of his body and by that we mean his beefed up biceps. But before you run your wild imaginations over this, let me show you the actual picture…
The love bite that we are talking about is nothing but a huge bruise on his bicep. And SRK being the master of wit, captioned it in a way that he makes it look like a love bite. He wrote, "My love bite from a bar fight. Being a romantic hero even my injuries look…well…pretty & pink! From sets of #Dilwale."
Oh! We love how this man plays with words and keeps us curious every damn time. Just like you, even I clicked on his tweet thinking he is seriously flaunting his love bite and see what he just did.. Well with this, one thing is clear that Dilwale is not only going to have SRK-Kajol's gorgeous chemistry but also have some powerpacked action. So await this blockbuster on December 18 and do come back to BollywoodLife for more updates!