5 box-office records that Salman Khan's Prem Ratan Dhan Payo has made!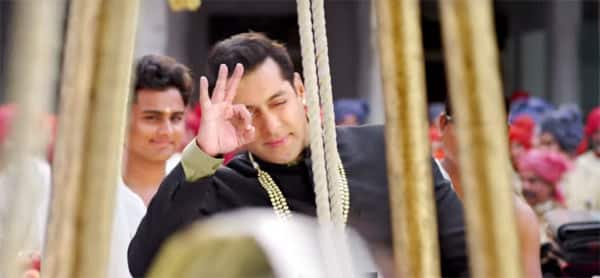 It's a Salman Khan film which means records are going to break! Here are a few benchmarks it has set!
Prem Ratan Dhan Payo is continuing its strong stand at the box office by earning more than Rs 165 cr in its first week which left Kick behind. But it couldn't really match up to the brilliant box office stature of Salman Khan's earlier release this year Bajrangi Bhaijaan which still boasts of a mammoth 184.62 crore! It's funny how Salman has become his own competition by earning so much through his films in one year. PRDP too has earned profusely for the makers and have added a few more records to the never-ending list of this superstar. Here are five of them…
Highest opener of 2015
PRDP released this Diwali, in fact a day after the festival as it is a norm in the industry to not release a film the day people celebrate the festival. That's because given the fact that it is a family festival with lakshmi poojan done at home with people visiting each other, audience don't really feel obliged to watch a film on that day. The next day is thus of more importance and it definitely worked for the film. It earned a majestic 40.35 cr on its first day which was unheard of till recently creating the highest opening of 2015. Bajrangi Bhaijaan, again a Salman Khan film (over 27 cr), held the top spot till Prem ruined it for Pawan.
Highest opening for a Salman Khan film
Getting a great opening is no big deal for Salman Khan. He just has to be there in a film and it will open crazily at the box office. That's how powerful his fans are. So you shouldn't be surprised to know that 40.35 cr for PRDP is the highest opening number for any Salman Khan film.
Sonam Kapoor's highest scoring film ever
Sonam isn't new to the 100 crore club with Bhaag Milkha Bhaag (108.93 cr) already in it. But nothing gets bigger than Prem Ratan Dhan Payo. This is her highest grossing film ever which will definitely make her really proud.
Biggest first four days collection
It all started with Thursday when PRDP opened with a cracker of a number 40.35 crore which went down alarmingly on Friday at 31.05 cr. It fell more on Saturday at 30.07 cr and Sunday at 28. 30 cr. Yet the film made 129.77 cr towards the end of four days which is the biggest four day total ever! Only Salman Khan can make a record out of a persistent fall in collection at the box office!
Sooraj Barjatya's first 100 crore film
Sooraj Barjatya waited patiently for his perfect Prem to return to him despite having the story in place for years. And his patience was rewarded by Salman Khan with a 100 crore film which is still rocking at the box office.